Discover more from DJ Mentors | DJ Lessons
The World Needs Better DJs. Why Not You? Why Not Now? Experience The Passion of Mixing Music with our Simple DJ Booth Framework.
Start To DJ
How to Begin DJing Effectively
You have chosen to start mixing, but where to begin?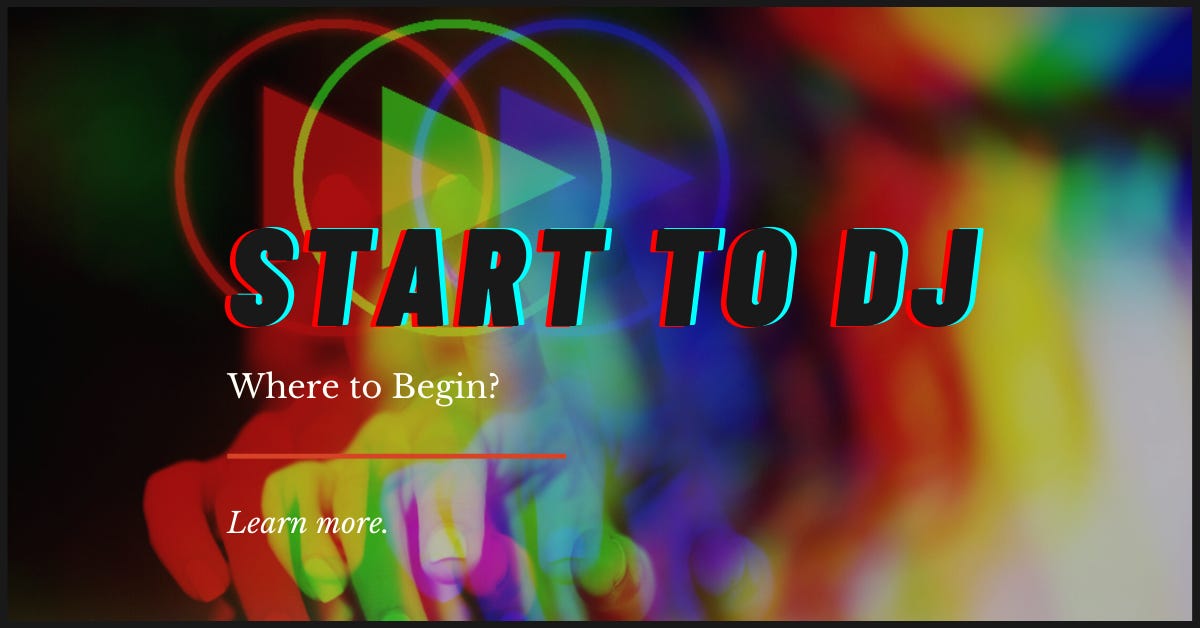 Being a DJ is a passion. Some people see it as a rewarding hobby, and others see it as work, but in the end, the DJs who excel are passionate about music and technology.
Becoming a DJ is extremely rewarding because you can elevate your music experience, unlocking a realm of melodic mayhem and harmonic happiness.
Learning to become a DJ isn't as easy as Paris Hilton made it look. You might have even brought some new equipment expecting every moment to be as exciting as when you first opened the box. Still, after a little while, you start to experience the boredom of practicing a musical instrument.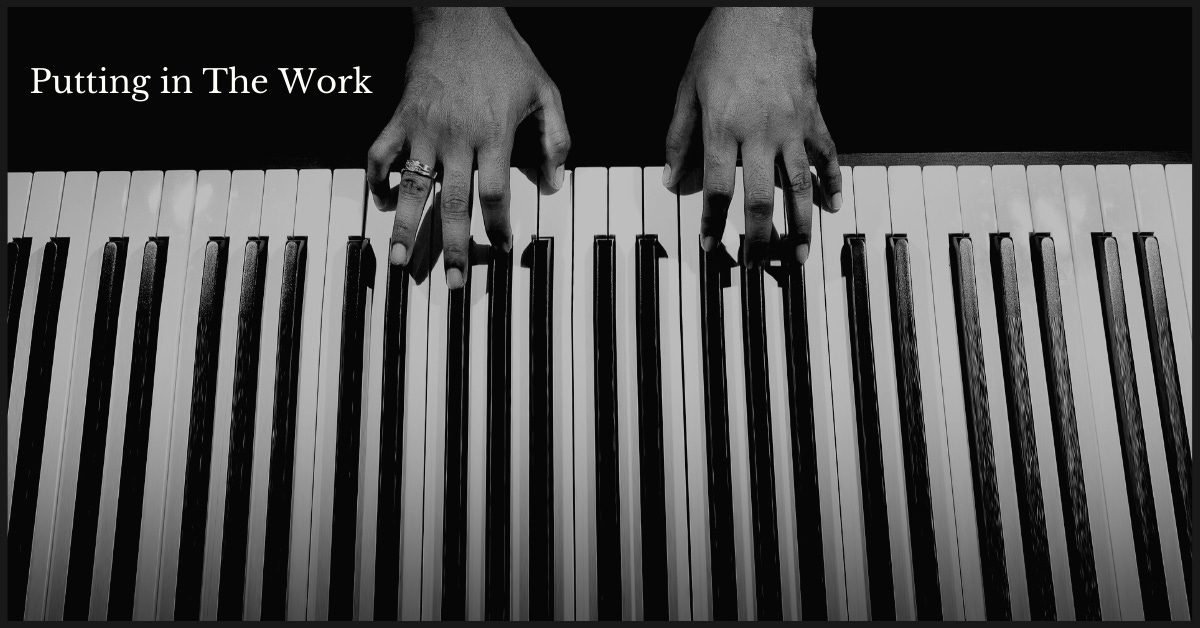 Patience + Commitment = Mastery
Like any musical instrument, DJing takes time and patience and requires many hours focused practice, coupled with discovering/analysing music, and embracing technologies.
"Nothing in the world is worth having or worth doing unless it means effort, pain, difficulty… I have never in my life envied a human being who led an easy life. I have envied a great many people who led difficult lives and led them well."― DJ Theodore Roosevelt
Translation-If you want to consider yourself a Pro-DJ, you need to put in the work.
Before we start, we need first to get real. Learning to DJ takes time and effort. If you look at any of the DJ's that you respect, their skills have developed over time. They also started off knowing nothing at level 0.
So now that you have decided to jump off the fence and get serious, here is a 3 step strategy to get you started.
1. Building a Playlist. - Ready
Song choice is critical because sharing music is what DJing is all about. The mistake people make is that they take their entire collection of thousands of songs and start combing through the mess like a hoarder trying to find a missing sock.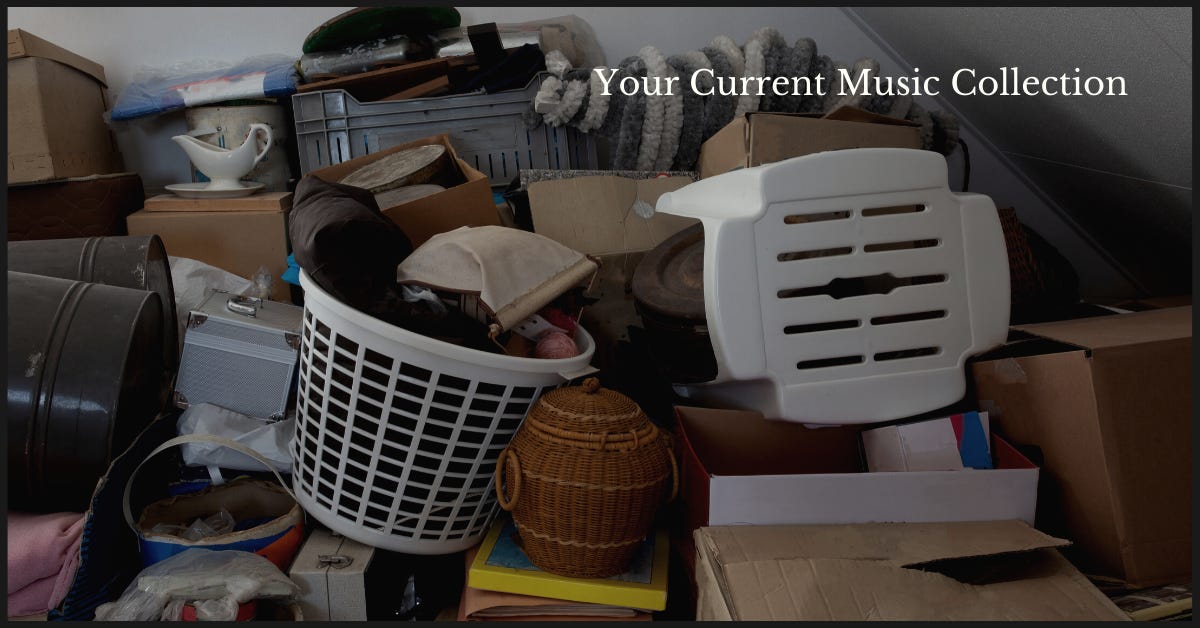 The trick with building a playlist is to be intentional. Every track in your list needs to have a purpose. 
Ask yourself "Why this song?". Are you trying to invoke a feeling? Maybe it's the song that you know will unlock a crowd. Perhaps it is a song that no-one would have heard if you didn't play it. Possibly it is a perfect blend with the other tunes you have in mind.
Regardless of why you choose the song, each tune should individually fit when added to your list, one at a time. Imagine that you are collecting vinyl and that you only have one crate you can physically carry. You want to keep your essential tracks and no dead weight.
 One hundred songs or 6 CD's worth is a good start before you narrow down to a 15-20 minute set.
2. Equipment Procurement.-Set
What gear are you going to use? Most new DJs are limited by what they can afford or what they can borrow. We won't go into detail in this article, but there is plenty of information on the DJ Mentors Website.
There are three types of equipment that are common amongst new DJs.
MIDI Controllers - or simply DJ Controllers. They usually plug into your computer.

Computer - Best used with a soundcard and Specialised DJ software. Soundcards provide you with additional inputs and outputs that can be assigned to separate outputs for your headphones. 

Modular Setup - This is your classic club setup with 2 x CDJs and a mixer of Vinyl and a Mixer.
It is common to start mixing using computer software such as Serato, Virtual DJ, or Rekordbox. All these programs have free trials and will work in conjunction with some DJ equipment if you decide to upgrade.
3. What are you waiting for?! - Go.
Starting is the most critical step. Decide to commit and set a recurring time where you block out everything else and start to DJ. 
Part 3 is about building up your skills. 
The important lessons for a beginner to master are to learn how to:
Beatmatch tracks to create seamless mixing

Use the equipment effectively, to enable smooth transitions and fades.

Manipulate and nudge the music speed/tempo to get back on track.

Develop an ear for Musical Timing and phrasing. Listening to two songs at once will sound strange initially. Eventually, you will build your listening skills so that you feel when to mix in and out of songs.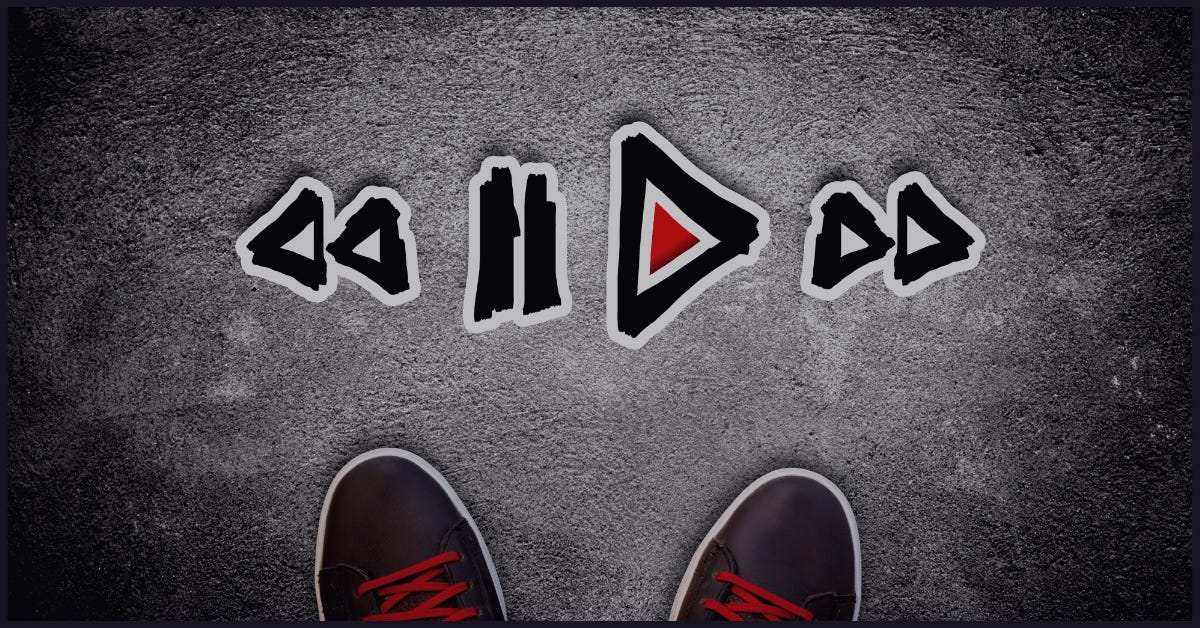 The Bonus Tip - Phone a Friend
Find someone you can shadow. Maybe you have a friend who is a DJ or has some equipment. Go and watch them and observe.
Having someone you can go on a DJ Journey with will help to hold you accountable when you feel like you want to give up.
If you still feel lost and need more detailed information on the steps above, you can download the DJ Guide to walk you through the three stages. You can always reach out to the DJ Mentors community and me if you have any questions.
Let me know if you just started your DJ journey or if you are inspired to start again. Share your reasons for starting to DJ in the comments.