Discover more from DJ Mentors | DJ Lessons
The World Needs Better DJs. Why Not You? Why Not Now? Experience The Passion of Mixing Music with our Simple DJ Booth Framework.
Spindoctor
Out The DJ Booth With Kevin Fraser
A DJs Journey from Mixing Music, to Standup Comedy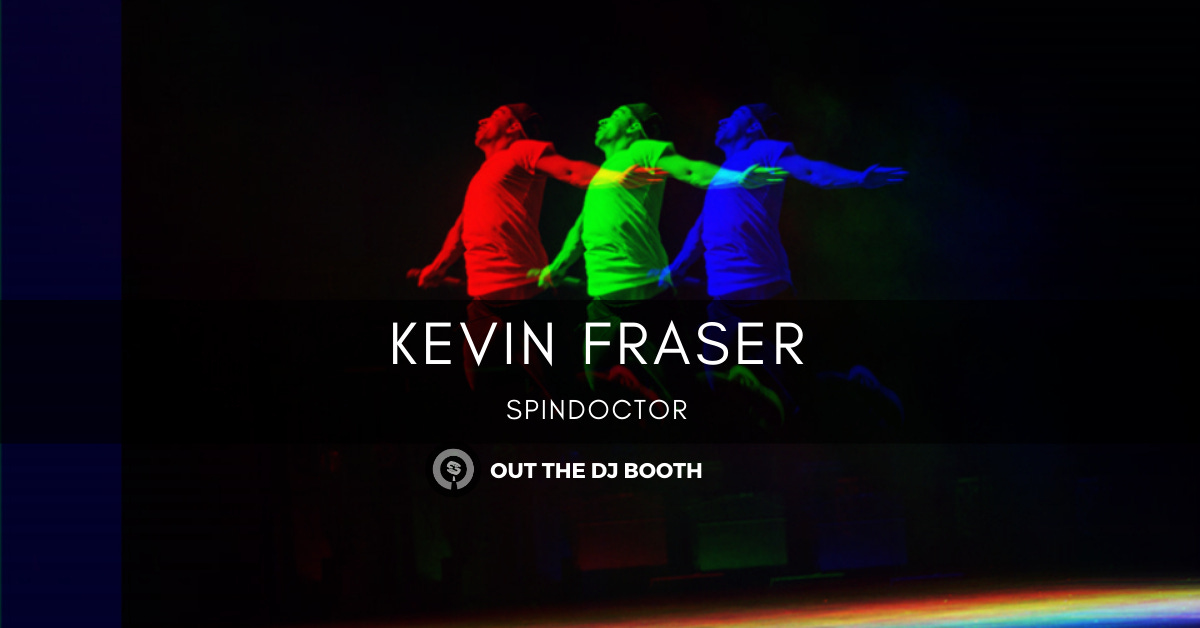 Laughter is truly the best medicine. During this strange time in lockdown, we reach out to Kevin Fraser, Comedian/DJ, for a fireside chat over the internet.
Kevin takes us through his story that we can all learn from. Some of the main takeaways and DJ tips were:
Start With Music

Improvise, to find your way

Advertising and Branding

and more…
Watch the full video interview below to see how Kevin built his career as he shares some extra tips to become a better DJ.
So how has DJing shaped Kevin's career so far, and what can we learn from his journey.
Starting with music -Music is what makes a DJ
Kevin started as an avid CD collector, and so when his friends approached him to play for their 16th birthday parties, he brought the tunes.
Music has, is and always will be the key element of DJing. It is a Djs music selection selection that sets them apart from the others.
Technology will always be essential, and innovation will always be a crucial element of the art form, but it will always be secondary to the songs.
The technology allows you to broadcast your music and introduces new ways to manipulate sounds. But it is the music that underlies everything.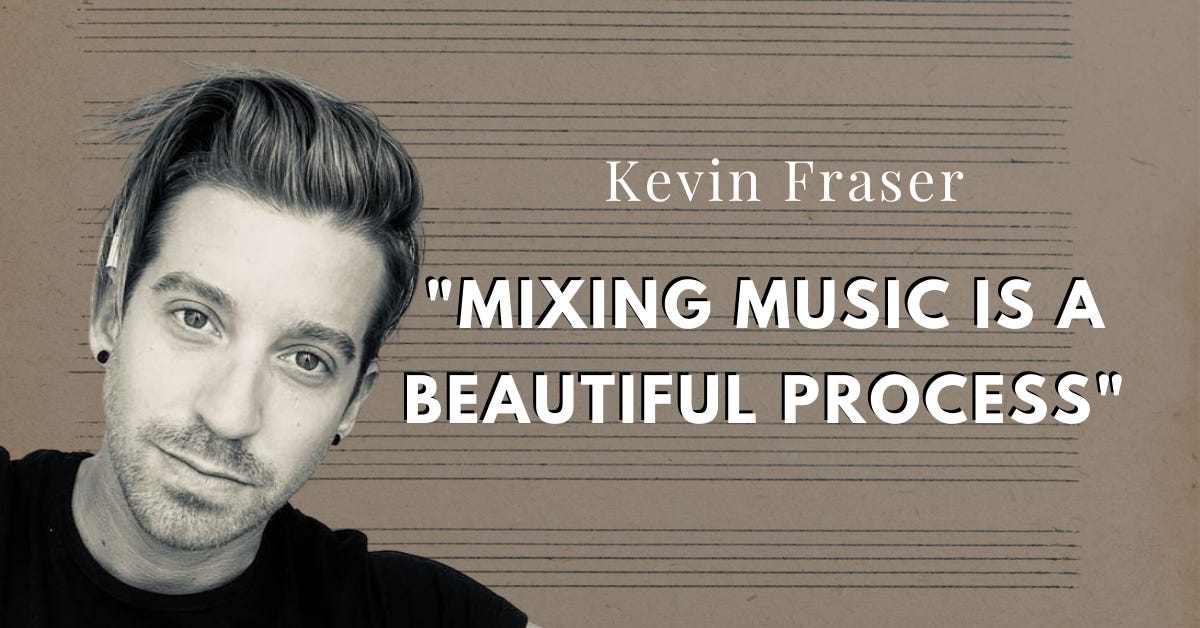 When people ask if there is any pre-requisite or qualification to become a DJ, I always will answer with "all you need is love for music, and you can become a great DJ."
Improvise to Find your Style
Kevin's simple first setup began with 2 x DVD players, playing for his friends before he invested in DJ gear.
Thinking creatively and improvising with your equipment is particularly important for mobile DJs, as things do not always go to plan.
Being resourceful and using what you have is a trait that will save you time and do wonders for your bank account. If you can achieve more with the resources you already have, you will get more out of your gear and end up with less junk you don't use.
Finding your unique style will set you apart from other DJs.
The flow of your set and your mixes will depend on the order of music (Music Programming) that will craft a unique listener experience.
Sometimes a DJ is limited in what they can play, but even with limitations, your style will shine through once you have had some practice under your belt.
Eventually, you will craft your performance style, and understand the flow of a set, you can take the audience on a curated journey, which means you can connect with your audience, show them some new music, as well as rock the dancefloor.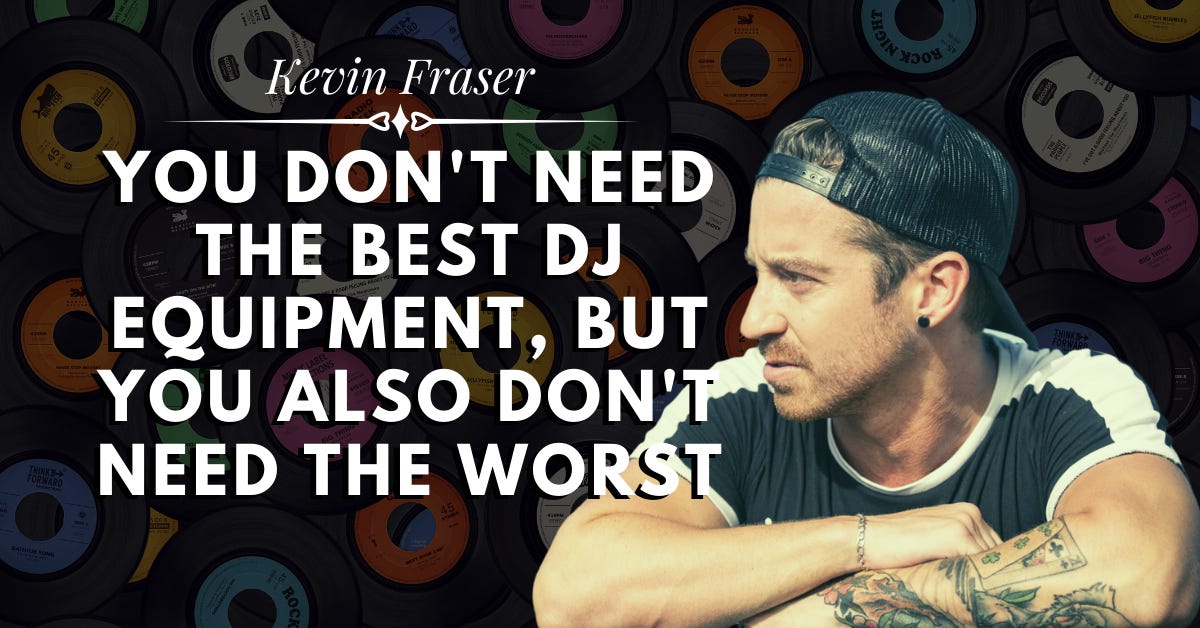 Advertise + Brand
If you want to be getting paid to DJ, you will need to advertise and brand yourself.
You could be the best DJ, but if nobody knows that you are a DJ or your style, it is unlikely you will get many paid gigs.
Kevin was handing out flyers to promote himself initially, but these days, we have social media tools to propel our brand and create awareness.
Kevin wanted to connect with his audience on a different level, and that lead him to his career in Stand Up Comedy. Check out the full video chat below to learn more about Kevin's journey.
Links for Laughs - More from Kevin Fraser