Discover more from DJ Mentors | DJ Lessons
The World Needs Better DJs. Why Not You? Why Not Now? Experience The Passion of Mixing Music with our Simple DJ Booth Framework.
Event Master Pro - Paul Anthony
Building DJ Businesses and Customer Relationship Management (CRM)
In anticipation of Paul's new online tool, built to scale your DJ business, we had a chat to learn about his DJ Career and how it morphed.
It inspired me to think about DJ Businesses, and I wanted to share some of those tips with you.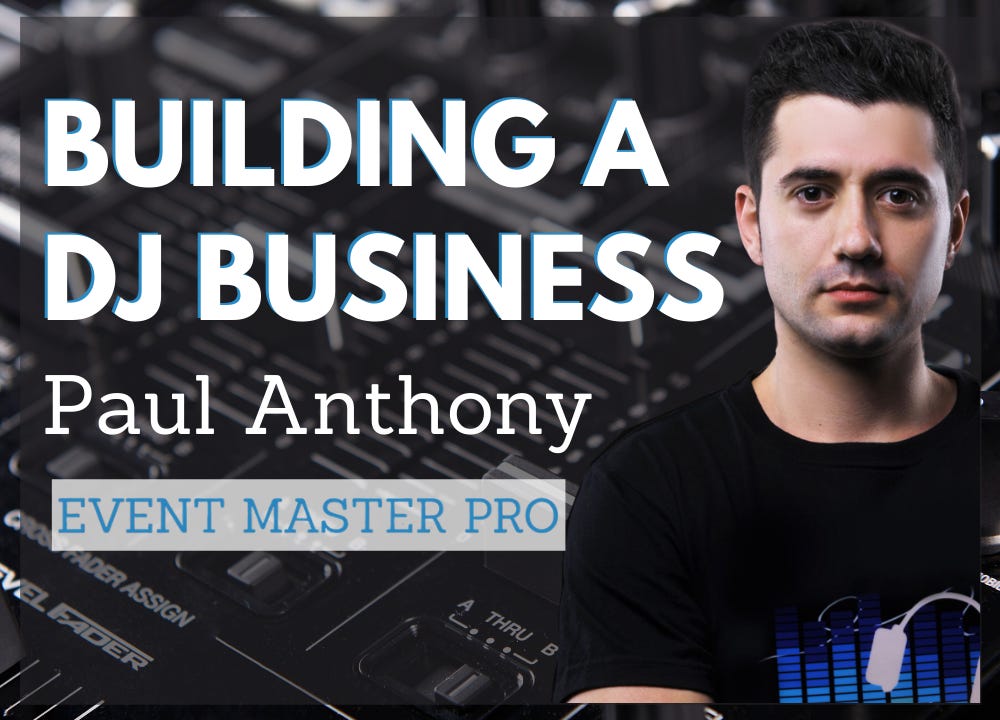 Paul described the many life lessons learned, sparked from a passion for building a Mobile DJ Agency from a young age.
You can Listen to the full conversation below.
Some of the critical points of our conversation:
Set your Goal - Work steadily towards achieving, while enlisting the help of others.

Seize Opportunities - Solving problems and filling gaps in the market is one way to grow a business while helping and serving others. These opportunities can come in the form of putting yourself in uncomfortable situations and can involve taking calculated risks. Becoming a creative problem solver is the key to your DJ career.

Expect the Unexpected - There will be times in your career where things change dramatically. Be flexible and allow the experience to strengthen and enrich you.

Adapt - When change happens, be nimble. Consider side-stepping or changing direction within your market.
My Top 2 Takeaways
Leverage
Leverage is when you borrow money, in the form of Debt to make money in the way of Profit.
If you know that your future will be more prosperous than your current situation, borrowing money may be an option.
Paul realised that to book more DJ gigs, and he needed more DJ equipment and staff. 
Paul decided to borrow money, knowing he could use his profits to pay off his equipment and grow his DJ business.
Leverage can also refer to relationships or any steps you can take to propel you forward.
Scale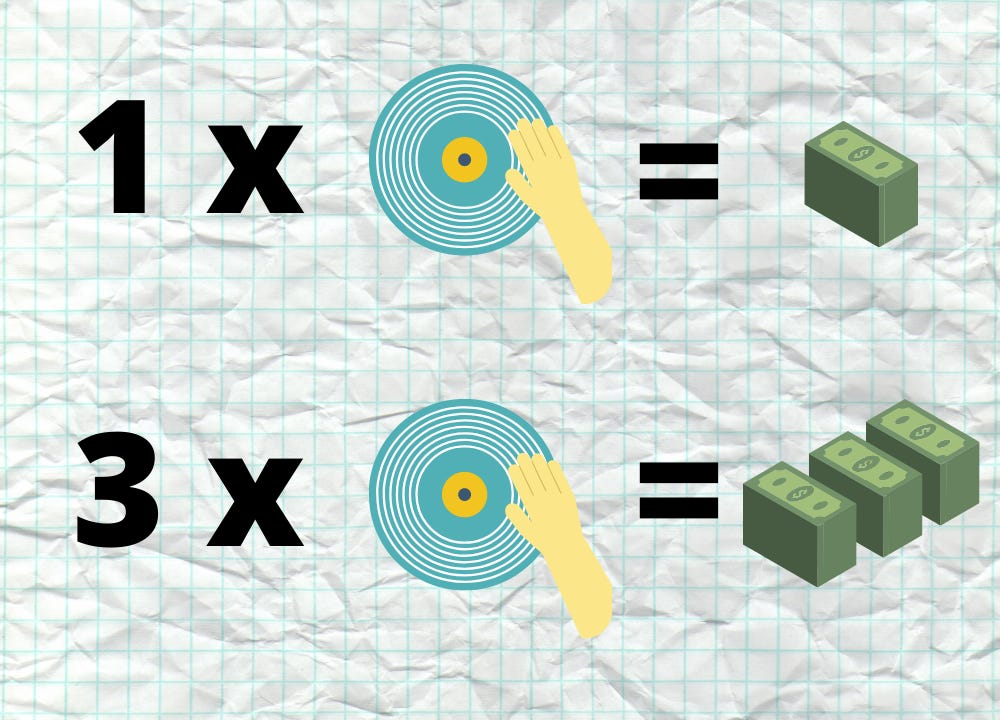 Are you able to do what you are doing on a higher level?
Bigger Gigs
As a DJ this can be about playing more significant events or getting more gigs, while other times, it may involve scaling your social profile by becoming more active on social media.
Better Tools
Having access to the internet gives us the tools we need to scale our presence and or potential clients.
Knowledge can also scale.
Consider doing a short business course so that you can get up to speed with the local laws and regulations. Maybe a new course will be where you start to build relationships.
Conclusion
Growing a DJ Business can be a challenge, but persistence and commitment will prevail.
Even if you run a successful business, you will find challenging times where you want to give up.
We all go through this, and we have a Facebook group if you need support or guidance as a DJ business.
In the end, the beauty of building a business is not what you will get out of it, but the person you will become in the process.
Maintaining relationships and managing your customers is key. If you want to learn more about Paul's CRM system, you can click here.